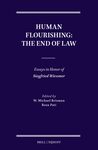 Title
Children's Picture Books and the Rule of Law: The Jurisprudence of "The Poky Little Puppy"
Description
Book: Human Flourishing: The End of Law
Chapter Description:
In exploring the jurisprudence of the Poky Little Puppy, this article will first provide some brief background on children's picture books and the publication history of The Poky Little Puppy (including its long-running best-seller status, its place within the Little Golden Books publishing imprint, and a summary of the plot and illustrations). Second, this article will interrogate the jurisprudence of the text, including analysis of the text's construction of responsible citizens and its sometimes puzzling message about the nature of rights and duties under the rule of law. Finally, we will conclude by exploring the relationship between law and love in the text. The dialogic possibilities inherent in the way in which picture books are consumed (typically, an adult reads the picture book to a young child, in an act of loving engagement) means that stories about rules have potential to be part of an ongoing conversation about law and justice between adult and child.
Publication Date
9-20-2023
Publisher
Brill | Nijhoff
Keywords
jurisprudence, rule of law, law and literature
Disciplines
Jurisprudence | Law | Rule of Law
Recommended Citation
Ledwon, Lenora P., "Children's Picture Books and the Rule of Law: The Jurisprudence of "The Poky Little Puppy"" (2023). Faculty Book Chapters. 40.
https://scholarship.stu.edu/faculty_book_chapters/40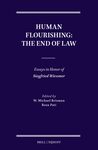 COinS